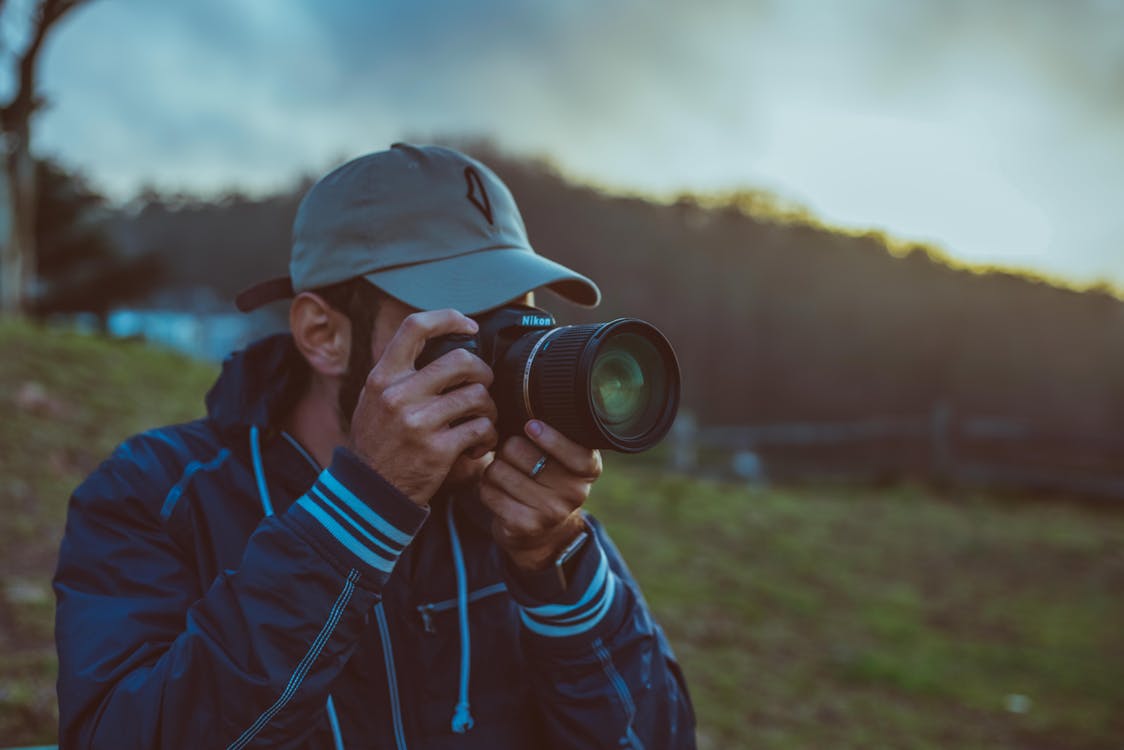 Recently, I had the opportunity to spend a few months in France. Let me tell you, pictures do not do a place justice. In person, everything is even more beautiful than the most skillfully edited and filtered photo. There is nothing that can truly capture the way the Eiffel Tower glitters at night, or how the sky over the Mediterranean Sea seems to look bluer than it does anywhere else in the world.
Of course, travel pictures can still look great. In fact, they're often essential for travel marketing. But on their own, they often don't cut it.
Why photos alone are not enough
A traveler might look at a photo on Instagram or in a magazine and think that it looks like a place they'd want to visit. However, how many hundreds of other photos is this same traveler seeing? One photo seems just as interesting as the next. On Instagram especially, there are hundreds of travel accounts posting thousands of professional travel photos. It's nearly impossible to get one photo to stand out.
Photographs alone can fall flat in travel marketing because travel is not just about seeing a place. Travel appeals to emotions and senses. It's a feeling and an experience. Photos are not dimensional enough to give a sense of how a person would feel once they arrive at their destination without having something else to supplement them.
Experiential adds emotion
You need to beef up your travel marketing strategy by adding something more than what a photo by itself can offer. Travel marketers want to give their audience that feeling that they would have if they had traveled to that destination. Experiential marketing can give them that feeling.
Choosing experiential marketing for tourism is a no-brainer. Experiences are key for travel marketing because to travel somewhere is to experience that place, whether it's a nearby town or a completely different country. Plus, as people are increasingly flooded with advertisements and traditional media becomes less effective, it's important to make yourself as different and as memorable as possible (not that you shouldn't use social media or traditional media, it's just best to add on to that).
Tunica's turn
Take Tunica, Missouri, for instance. It's a smaller town near Memphis that boasts eight casinos, thousands of luxury hotel rooms, museums, fine dining and live entertainment. The Tunica Convention and Visitor's Bureau wanted to spread this message. If they had simply tried to post a photo or run an ad with pictures, they would have reached the same audience on the same channel and not really have stood out.
Instead, they went with a successful experiential campaign, featuring a street team who played games with passersby, mobile billboard tours catching people's attention, and brand ambassadors dressed as doctors diagnosing "Tunica Fever." This fun campaign helped attribute an emotional connection and a positive memory of the experience in the audience's minds. Rather than just trying to showcase the place's physical appearance, it highlights the fun that the travelers could have there.
Experiential marketing also has the benefit of extending social media reach. Tunica's campaign earned them over 27,000 page views on their website and over a thousand new Facebook likes. It allowed them to reach a whole new audience that would not have otherwise known about what Tunica had to offer. When it comes to travel marketing, word-of-mouth is definitely an influential part of decision-making. When I was abroad, I usually decided on where to travel based on where my friends or even locals said that they had good experiences, not necessarily the place with the nicest photos. That's why reaching new people on social media is important – it gets the word out there for an audience who wants to experience your destination.
What should I do with my photos now?
Just because photos can't be your campaign all on their own doesn't mean you shouldn't still use them! They can be the wrap on a food truck that hands out samples. They could be a photo map at a themed pop-up, or they might be perfect for the background of a jaw-dropping mobile billboard. Photos should be part of the social media push that goes along with a campaign. Even videos can be included as part of a virtual reality experience.
Photos are still an essential part of travel marketing – they shouldn't be replaced, but should be used in a creative and experiential way. With the right activation, they can really come to life!
Travel is all about the experience – and so is how you should promote it.
We'd love to help you create fantastic travel experiences! Let us know how we can help!