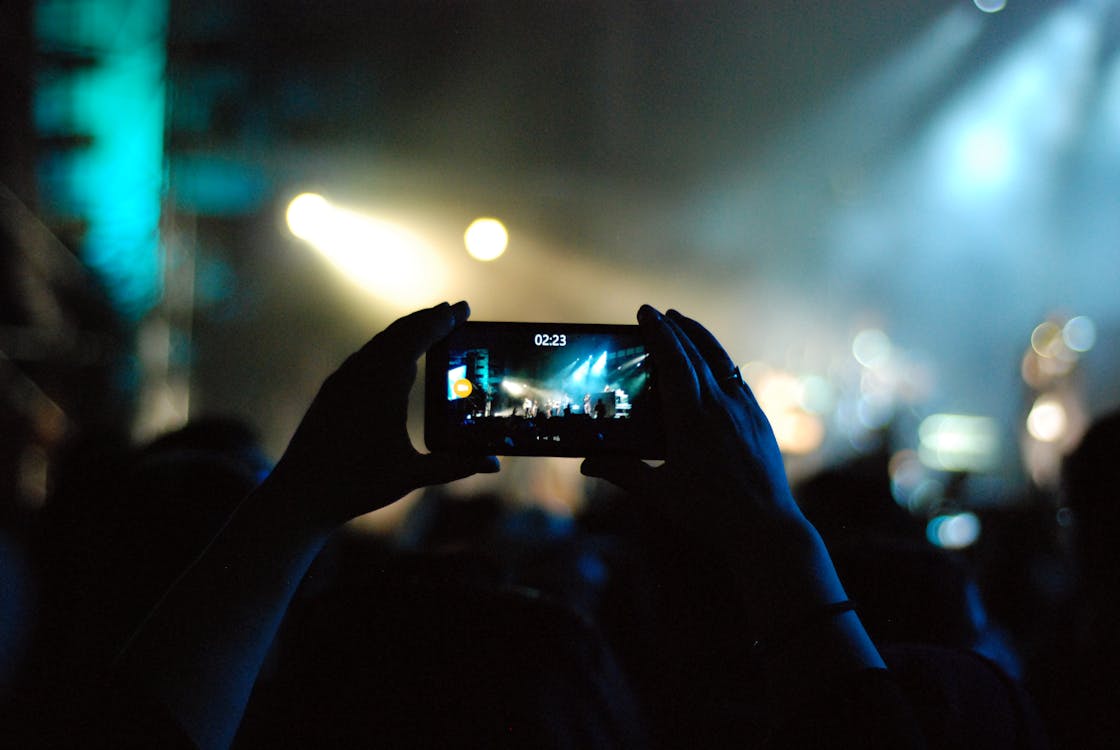 It's a Monday, and you're sitting at your desk on your lunch break, scrolling through Facebook. An album that a few of your friends are tagged in pops up. Location: The Bahamas. You sigh as you peruse the photos of the crystal blue water, delicious seafood dinners and killer sunsets. You can almost taste the sweetness of that pink drink with the little umbrella in it… oh wait – that's just your strawberry yogurt. You go back to work with a strange feeling, wishing you were somewhere else.
Sound familiar? Congratulations, you've experienced FOMO!
What is FOMO?
The nearly constant presence of social media has created a phenomenon known as Fear of Missing Out, or FOMO. All the time, people are seeing photos and videos of their friends on social media going to concerts, taking trips and going to the coolest new place in town. It makes them want to be included in a fun experience. Especially for members of Generation Z, the Internet and social media have always been in their lives – and they really don't want to miss out.
Millennials don't want to miss out either. Nearly 70% of millennials say that they experience FOMO on a regular basis. Millennials and Gen Z'ers are social in nature and want to share what they are doing because they feel it shows who they are, and because they want to be connected in every way possible.
So connected, in fact, that 98% of consumers create digital or social content at events or experiences… and 100% of those consumers share that content. Talk about creating FOMO!
Use FOMO to your advantage
Marketers can use digital and social media to create FOMO for their audience. Social media users want to show their best experiences and give their followers FOMO. Those experiences that millennials and Gen Z'ers are prioritizing? You bet they're posting about them on social media.
You can use their love of experiences to help further your marketing reach. We know why experiential marketing is so effective in the first place for creating relationships with consumers and making your brand more memorable. However, there's also the added bonus of social media reach.
Younger generations also differ from older generations in that they take more stock in WOM. They'll pay more attention to something when their friends have posted about having a good experience with it. Their posts could be about your brand.
A creative experiential marketing campaign can inspire positive posts about your brand. Maybe you decide to go in the direction of Montana's Office of Tourism, who brought an unforgettable taste of Big Sky Country to the Concrete Jungle, which resulted in thousands of posts on Instagram, Twitter and Facebook combined! Or, maybe you have a video that goes viral like Bruster's Ice Cream, whose video got over 2 million views thanks to social media sharing!
Whichever direction you go, the experience has to be exciting, unique and not something that happens every day. It has to spark interest in people so that it's something out of the ordinary that they want to share. Think exclusivity – only some people have the privilege of getting to have this experience in person!
Plus, you can use the idea of FOMO as promotion. Get people to come to your event by letting them know they can avoid FOMO! Or, tell your audience outright that they should come to you for a product or service so they don't miss out on any benefits they'd be getting.
You can also offer some rewards for those who are feeling the FOMO. Create a contest or giveaway for those who aren't present, rewarding them for liking/sharing your content. You'll get even more social media shares, plus you'll be remembered for helping to remedy their FOMO.
Why experiential + social media works
While it is possible to have sponsored ads and content on social media sites, this does not have nearly the same effect as a friend posting the same content. Why? Market saturation. When scrolling through Instagram, as soon as the words "sponsored post" show up, most people don't even look at the photo or read the caption – they scroll right past. On Facebook, the ads beside the newsfeed never go away, and most people overlook them completely.
But, when you see your old friend from college going to that hot new restaurant, you're very interested. YOU want to try that cool menu that everyone's been talking about too! Look at how happy he looks – you also want to be that happy! Experiential marketing creates experiences like these that people don't want to miss out on – while also making a brand more noticeable and creating very shareable, attention-grabbing social media content .
Creative experiences are our specialty! Get in touch with us to get started on your own unforgettable campaign.